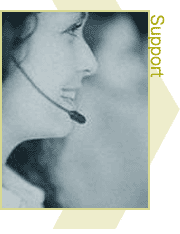 MyServer.be's online customer support resources are available to our customers 24 hours a day, 365 days a year. Our support team aims to resolve all your problems within 24 hours. Customers are kept informed about the status of their problem and can interact with the support officer assigned to the problem.

May we ask that before you submit your problem to our support team, you first take a look at our FAQ section. Maybe your question has already been answered!


Online:
http://support.myserver.be
Use our dedicated support website to manage your support tickets and keep yourself updated on the status of your ticket.
E-mail:
Contact to receive support for any problems you might be having with your existing account. Keep in mind that the more detailed information you provide, the easier it will be for us to locate the problem. A ticket will be assigned to your e-mail which you can manage on our support website.
Live Chat:
Soon Available
We are in the progress of reviewing different software implementations. Please direct your suggestions to our .