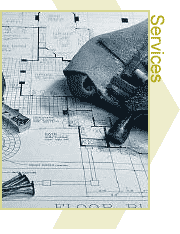 Tired of changing web host every couple of months? Tired of poor support and overloaded servers? Tired of feeling your website is not important? Why don't you give us a chance to prove ourselves to you and build a permanent home for your website!
Hosting Accounts

Hosting Accounts are in practice virtual accounts on our servers. These accounts are a flexible solution for both individuals and small-to medium-sized businesses looking for a permanent home for their websites. MyServer.be's virtual hosting accounts reduce the cost of maintaining your online presence on the Web by allowing multiple websites to reside on a single server that is connected to our high-speed, fiber optic Internet backbone. »
Dedicated Servers

Dedicated servers are available for customers with more requirements and with the need for higher traffic volumes. MyServer.be's dedicated servers provide each customer with a complete hosting solution including all of the hardware, software, network equipment and support necessary to operate your own server. »
Internet Domains

Internet Domains can be acquired on our dedicated webpage for domain names. Currently we can offer you following TLD's for fast registration : .COM/.NET/.ORG and .BE. Other extensions are available on request. »
Can't find a solutions to fit your needs?

Contact our knowledgeable and friendly sales staff to customize a special hosting solution just for you. Please send an email with your needs to